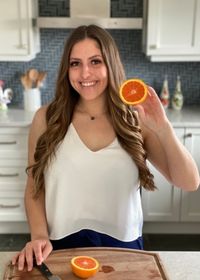 Kristen DaSilva, Dietetic Intern
School of Food and Nutritional Sciences
Brescia University College
Kristen is an aspiring pediatric Dietitian. She completed her undergraduate degree at Western University, receiving a Bachelor of Science in Food and Nutrition, with Honours Specialization in Nutrition and Dietetics. Kristen is currently a student in the Diploma in Dietetic Education and Practical Training program at Western University. As a part of this program, Kristen has completed her practical training at Hamilton Health Sciences, and is in the pediatric stream. Kristen completed a series of clinical rotations in pediatric medicine, Metabolics clinic, Neonatal intensive care unit, and pediatric intensive care unit at McMaster Children's Hospital. She will be writing the Canadian Dietetic Registration Exam this May, and is well on her way to becoming a Registered Dietitian.
Malnutrition Care in Hospitalized Pediatric Inpatients: Comparing Perceptions and Experiences Across Two Major Pediatric Academic Health Sciences Centres 
Remote speaker / Presenting virtually

This presentation explores malnutrition care in hospitalized pediatric inpatients and will compare perceptions and experiences of healthcare providers across two major children's hospitals. Prevalence of malnutrition in children will be reviewed, and the differences in identifying malnutrition across both centers will be explored. Results of two independently conducted cross sectional studies will be revealed which identified prevalence of malnutrition amongst healthcare providers. Finally, this presentation highlights the need for standardized policies to address gaps within current practice.