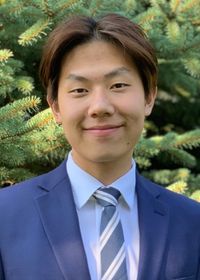 Donny Li,
Health Sciences
McMaster University
Donny Li is an undergraduate student at McMaster University's Bachelor of Health Sciences (Honours) program and a research student at William Osler Health System under the supervision of Dr. Martin Robert Chasen. He is involved with the Strengthening a Palliative Approach to Long-Term Care (SPA-LTC) research team at McMaster where he studies educational interventions to empower and teach families and staff in providing a palliative approach to care for residents. At William Osler Health System, his research focuses primarily on providing a multidisciplinary and/or palliative approach to care for patients with cancer and cancer survivors.
An Introduction to the Anorexia-Cachexia Syndrome
Remote speaker / Presenting virtually
This presentation will provide an introduction to the anorexia-cachexia syndrome, focusing on the symptomatic and metabolic effects of the syndrome. It will set the foundation for the session's discussion on multimodal interventions and approaches to care.