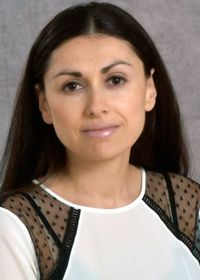 Julie Khlevner, Associate Professor of Pediatrics
Pediatrics
Columbia University Vagelos College of Physicians and Surgeons
Julie Khlevner MD, AGAF is an Associate Professor of Pediatrics at Columbia University Medical Center and Director of the Neurogastroenterology and Motility center in the Division of Pediatric Gastroenterology, Hepatology and Nutrition. She directs several multidisciplinary programs including the Esophageal Atresia, Aerodigestive, and Congenital Diapghrgamtic Hernia.In addition to clinical and education roles, Dr. Khlevner conducts clinical research trials focusing on understanding the pathophysiology and establishing the best approach and treatment for neurogastroenterology and motility disorders offering access to therapeutics that are not otherwise offered to children.
The Importance of Identifying Malnutrition in the Pediatric Intensive Care Unit
Remote speaker / Presenting virtually

The contribution of nutrition to the health and economic outcomes of critically ill pediatric patients in developed countries is increasingly recognized, although the lack of standardized screening and diagnosis protocols across institutions remains an issue. Malnutrition in pediatric intensive care units (PICUs) when left unrecognized and untreated can lead to prolonged and costly hospitalizations. Optimizing malnutrition screening, diagnosis, and treatment protocols are of utmost importance to improve the health outcomes of critically ill pediatric patient population.