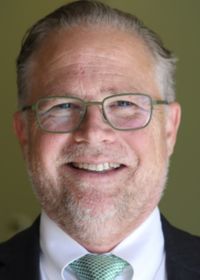 Craig Gundersen, Snee Family Endowed Professor
Baylor Collaborative on Hunger and Poverty
Baylor University
Craig Gundersen is the Snee Family Endowed Chair at the Baylor Collaborative on Hunger and Poverty (BCHP) and a Professor in the Department of Economics at Baylor University. He is also on the Technical Advisory Group for Feeding America, the lead researcher on Feeding America's Map the Meal Gap project, the Managing Editor for Applied Economic Perspectives and Policy, a Round Table Fellow of the Farm Foundation, and a Faculty Affiliate of the Wilson Sheehan Lab for Economic Opportunities (LEO) at the University of Notre Dame. His research concentrates on the causes and consequences of food insecurity and on the evaluation of food assistance programs, with an emphasis on SNAP. Gundersen is a Fellow of the Agricultural and Applied Economic Association (AAEA).
Food Insecurity in Canada
I will begin with a brief overview of how food insecurity is measured followed by what has happened in Canada with respect to food insecurity over the past 15 years. Next, I will break things down by income and demographic categories to show how the probability of food insecurity varies over the population followed by an overview of the health consequences associated with food insecurity in Canada and other high income countries. I conclude with a comparison of food insecurity in Canada and the United States with an emphasis on how the rates have varied over time, how the determinants differ, and how public policy responses differ.