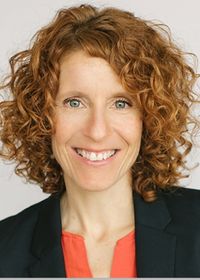 Judith Barry, Breakfast Club of Canada's Co-founder and Director of Government Relations


In November 1994, Judith cofounded the Club des petits déjeuners du Québec (Québec Breakfast Club), fueled by the desire to create social change. She wanted every child to receive two key elements for learning: a nutritious breakfast and a caring and inclusive environment. Judith contributed to growth at every level of the provincial organization and then went on to play a pivotal role in the founding of Breakfast Club of Canada in 2005. Over the years, she contributed to implementing a variety of innovative approaches, such as student engagement, training programs, community empowerment, impact evaluation work and stakeholder collaboration. What she is proudest of is the fact that Breakfast Club of Canada's support across the country is adapted to local needs and respectful of the culture of all communities. Society is constantly changing. We must adapt in order to find the most appropriate way to nurture all children. Judith brings a spirit of innovation to the Club, ensuring it is sustainable and generates the greatest possible impact.
Supporting universal, healthy school breakfast programs in a nuturing environment
Because children and youth consume a significant proportion of their daily energy intake while in school, schools provide a unique environment for ensuring that children have access to healthy foods, promoting good nutrition and supporting optimal growth and development. Breakfast Club of Canada (BCC) supports a variety of student nutrition stakeholders from coast-to-coast-to-coast who serve nutritious food to children and youth in safe and supportive school environment. The program is creating multiple positive impacts on the students' health and their ability to learn. Highlighting how the program operates and the impact on the health and education of kids will be shared along with what is needed for the future success of this program.