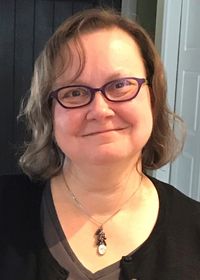 Marlis Atkins, Nutrition Services Director
Alberta Health Services

Marlis Atkins is a Registered Dietitian with over 25 years of experience. She is a Nutrition Services Director in Alberta Health Services overseeing strategic development of initiatives that impact the delivery of nutrition services provincially. Marlis is currently leading the AHS Malnutrition Strategy to raise awareness, prevent, detect and treat malnutrition across the continuum of care. She is also the lead for Nutrition Services as AHS implements one electronic medical record, Connect Care, for the province. This work presents new opportunities for embedding malnutrition strategies into the workflow of all health professionals and will assist with transitions of care for those identified as malnourished. Marlis started her career as a Home Care Dietitian which is where she developed her passion for working with seniors to help them stay strong and independent in their homes.
Addressing nutrition risk in the community: making it a reality
In 2020, the Canadian Malnutrition Task Force launched two pathways for addressing nutrition risk and malnutrition in the community. This presentation will describe how the Primary Care Nutrition Pathway for Adults 65+ was implemented in 3 communities in central Alberta. A team of community partners, patient advisors, clinicians and researchers worked together to plan how to implement the pathway, establish communication and referral pathways between partners and evaluate the implementation. Tools used to support use of the pathway will be introduced, including an implementation toolkit for other communities to use.