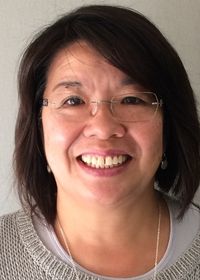 Mei Tom, Director - Nutrition Service
Alberta Health Services

Mei possesses over 30 years of experience in nutrition and dietetics in a variety of roles and settings with Alberta Health Services. She is currently in a leadership role which offers great experience and opportunities to support and advocate the importance of nutrition and dietetic practice. Mei is the VP Clinical on the Board of Directors for CNS.
Using computed-tomography (CT) for skeletal muscle assessment in clinical practice
There is a need to develop and adopt valid techniques for body composition assessment (BCA) in clinical practice and understanding relevance to practice. Skeletal Muscle Mass (SMM) can be quantified using several valid techniques including computed tomography (CT). This session provides an overview and will discuss the journey to adapting this techniques in clinical practice.