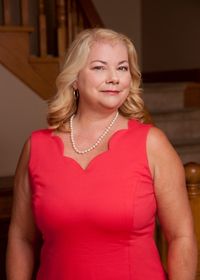 Marg Alfieri, RD FDC
CFFM

Marg Alfieri is a health care professional who has worked in a wide variety of health care settings, from tertiary care, research, private practice and finally to her delight in primary care – family health teams. She is the former President and Chair of AFHTO, a position that allowed her to fulfill her passion for comprehensive team based primary care.
For twelve years, she was an Associate Professor at the School of Medicine. In 2005 Marg founded the FHT RD network. She has been instrumental in the creation of AFHTO's Community of Practice for nursing, admins and IHPS. She has multiple peer reviewed research papers. In 2011 the Family Medicine Residents awarded her the IHP Preceptor of the year. In 2014, Marg was named "Fellow of Dietitians of Canada" for her contributions to primary care nutrition. In 2020 during the lock down of the COVID pandemic, she founded the Primary Care Dietitian Association ( PCDA). PCDA is a national not for profit association dedicated to enhancing the practice of primary care dietitians who are working within inter professional teams.
She is co- chair of CMTF's Primary Care Dietitian Malnutrition Taskforce along with Dr. Heather Keller. In 2021, the Canadian Nutrition Society awarded her the Allied Health Award for Clinical Excellence in practice
Addressing nutrition risk in the community: making it a reality
Remote speaker / Presenting virtually
This presentation will discuss the evolution and development of the new Malnutrition Toolkit. The presenter will give an overview of what resources are in this free toolkit and how it is being disseminated across Canada in the newly created Primary Care Malnutrition Community of Practice. This Community of Practice was launched in September 2021 with monthly meetings of knowledge translation, and case studies. These two initiatives are making nutrition screening a reality across Canada.