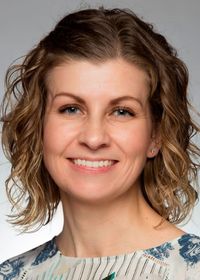 Lisa Martin, Research Associate/PhD RD
Cancer Research & Analytics
Alberta Health Services
Lisa is a Registered Dietitian with a PhD in Nutrition and Metabolism from the University of Alberta. Over the last 15 years, she has been involved in research activities related to the development and evaluation of nutrition assessments to identify patients with cancer-associated malnutrition, and to help predict their risk of poor clinical outcomes. Dr. Martin has extensive expertise in quantitative research methods, including the use of large clinical databases to expand our understanding about the impact of cancer on nutritional status and outcomes. She has worked collaboratively with national and international teams to collect and harmonize cancer-related data to support research, and has a passion for putting data to work to make an impact for people facing cancer.
Piloting a training program in CT skeletal muscle assessment for Registered Dietitians
This presentation will provide:
An overview of a training program for CT skeletal muscle assessment piloted in Registered Dietitians (RDs).
Highlight how RDs used CT skeletal muscle assessment in their clinical practice.
Discuss key considerations for implementing CT skeletal muscle assessments in nutrition clinical practice.