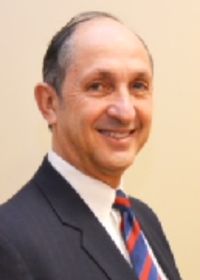 Martin Chasen, Medical Director
Palliative Care
William Osler Health System
Dr. Martin Chasen, completed his undergraduate training at the University of Pretoria in 1983, later obtaining a specialist degree in Internal Medicine and Medical Oncology and Master of Philosophy (Palliative Medicine) at the University of Cape Town, South Africa. He is currently the Medical Director of Palliative Care, at William Osler Health System in Brampton. He holds professorships at the Universities of Toronto, McMaster, Ottawa and McGill . Also Universities of Cape Town and Bond in Australia He is the recipient of the 2020 Eduardo Bruera and Elisabeth Latimer Awards in Palliative Medicine. His team has recently received $1.4M in funding from the Health Canada - for the RELIEF (Remote Self-Reporting of Symptoms by Patients with Palliative Care Needs) study. He was the Canadian PI for the international MENAC (Multimodal Intervention for Cachexia in Advanced Cancer Patients Undergoing Chemotherapy (MENAC) study He has in excess of 110 peer reviewed publications, abstracts and book chapters. He is the principle investigator of CIHR. MENAC, trial He has lectured internationally and nationally – and appeared on media including as invited Speaker "Palliative Care", House of Commons, Parliament of Canada. Dr Chasen is Medical co-lead for the Palliative Care Network Under his leadership there is now a comprehensive palliative program in Central West with an inpatient acute unit, a consult service, an outpatient clinic and robust home care service as well as a virtual palliative care service Dr. Chasen is a LEAP Facilitator. He was recently as executive member of the Canadian Clinical Trials group.
Nutritional intervention in patients with advanced cancer and cachexia
Malnutrition is prevalent in people with cancer, and weight loss is a predictor of quality of life during cancer treatment. Interventions to prevent weight loss and optimize nutritional status can positively impact patient outcomes during cancer treatment, including treatment-related side effects and loss of muscle mass. Current Canadian practices, learnings from a recent Canadian study in advanced cancer patients and opportunities for future research to advance care, will be discussed.
Learning objectives