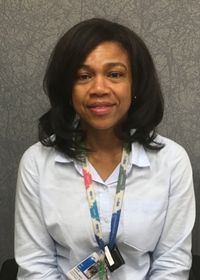 Glenda Courtney-Martin, PhD, RD
Clinical Dietetics
The Hospital for Sick Children
Glenda Courtney-Martin is a Health Clinician Scientist and Associate Scientist in the Research Institute, Hospital for Sick Children (SickKids), Toronto, and Assistant Professor Department of Nutritional Sciences and Faculty of Kinesiology, University of Toronto. She obtained a B.A.Sc. from Ryerson University and MSc. and PhD from the University of Toronto. A member of the College of Dietitians of Ontario, having completed her Dietetic Internship at St. Michael's Hospital in Toronto. She is part of a multidisciplinary intestinal rehabilitation team who manages the care of patients with intestinal failure at SickKids. She serves on the Best Practice and Long-Term Parenteral Nutrition Monitoring Committees at SickKids to develop and implement guidelines to optimize Nutrition Support of patients on TPN. Her practice-based research focuses on body composition and metabolic bone disease in patient with intestinal failure.
Her research supported by CIHR, is focused on protein and amino acid requirements and metabolism across the lifespan and evaluation of dietary protein quality of foods for human nutrition. Currently, her laboratory is evaluating amino acid requirements in total parenteral nutrition (TPN) fed neonates and in older adults. She is also working on dietary protein quality evaluation of cereal grains and pulses, including evaluation of the effect of protein complementation of plant foods to meet the limiting amino needs from plant-based diets.
Amino acid requirements, bioavailability, and protein complementation in the age of plant-based diets
The amino acid (AA) scoring pattern used to calculate protein quality of foods, are based on several assumptions. Current AA recommendations for adults are also based on assumptions that requirements are the same for males, females, pregnancy, and the elderly. We now have evidence that requirements for many AAs in pregnant and older adults are higher than current recommendations. Moreover, these estimates were conducted using high quality animal proteins. Recommendations based on plant proteins do not exist and the 2019 plant-based food guide lacks guidance on how to meet AA requirements when the diet is plant based. While protein complementation of plant proteins can augment the limiting AAs content of plant-based diets, knowledge of AA requirements and bioavailability at different life cycle stage is required to accurately assess dietary protein quality. This presentation will focus on our group's estimates of AA requirements in pregnancy and older adults. Data will be presented on protein quality assessed using the combined indicator amino acid oxidation- slope ratio method of several plant foods evaluated in healthy adults. The effect of complementation will also be addressed. Evidence that plant-based diets could limit AA intake (particularly leucine) in the elderly will be presented to support our thesis that recommendations should be preceded by knowledge of AA requirements and bioavailability at all stages of the life cycle- particularly in vulnerable populations like the elderly.