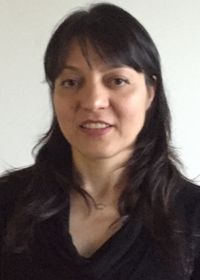 Tahereh Bozorgmehr, Research assistant
Michael Smith Laboratories
The University of British Columbia
Tahereh Bozorgmehr received her B.Sc. and M.Sc. in Animal Physiology from the University of Esfahan and the University of Tehran, in Iran. After graduation, she joined the Physiology and Pharmacology department of Pasture Institute of Iran, where she conducted research on the influences of gonadal hormones on learning and memories. Tahereh earned her second M.Sc. in Cell and Developmental Biology from the University of British Columbia after immigrating to Canada. Since then, she has been part of multiple research labs at the University of British Columbia and contributed to a variety of research projects and publications pertaining to learning and memory, generating transgenic animals, environmental enteropathy and allergic disease.
Tahereh has been a research assistant in the Finlay lab since 2017. With dual expertise in cell biology and physiological science, Tahereh performs research focused on the understanding of microbiota and immune system interactions during early-life development in both health and disease of humans and animals, and how these systems can be targeted by specific nutrients to improve health. She is particularly interested in exploring the impacts of diet on gut microbiota and immune development. Most recently Tahereh's work has expanded to examine the factors that influence intestinal microbiota shaping early in life and their effects on the development asthma later on in life.
The Potential Impacts of Human Milk Oligosaccharides on Asthma Symptoms via Promoting Growth of Beneficial Bacteria in the Gut
The global prevalence of allergic asthma has been steadily increasing over the past several decades, and it is now the most common chronic disease in children. Several lines of evidence suggest that gut microbiota composition during early life determines future asthma susceptibility. Since diet is a key factor driving gut microbiome composition, in this presentation we describe how infancy offers a critical time window during which the modulation of microbiota composition through diet-microbe interactions could promote infant health. Human milk oligosaccharides (HMOs), the third largest solid component of the breast milk, are considered prebiotics as they are selectively metabolized by the gut microbiota. We highlight the potential of HMOs to facilitate changes in microbiome composition that could protect infants against various diseases such as asthma.