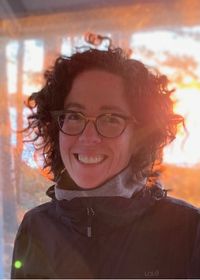 Jennifer Reynolds, Co-Executive Director

Nourish Leadership
As the Co-Executive Director of Nourish Leadership, Jennifer is working to bring local, sustainable, cultural food into a more central role for health and healing in the Canadian health care sector. She believes that aligning mission, mandate and margin can transform systems, and that delicious food will drive innovation in healthy eating and sustainability. She has worked with farmers, community organizations, health care institutions and policy makers at the McConnell Foundation, Food Secure Canada, Select Nova Scotia (the Province of Nova Scotia's Buy Local Campaign) and FoodShare Toronto. Jennifer has over 20 years' experience in sustainable agriculture, local food promotion, community food security and food policy.
Policy Level Action to Advance Nutrition Care: Learnings from Nourish and a Provincial Environmental Scan of Policy and Food in Healthcare
Nourish works with the health care sector to spread and deepen innovations that use the power of food to build health for people and the planet. We seek to transform food served in hospitals and long-term care, and to nourish preventative health for communities towards a planetary health care system. Nourish's work so far has brought to light many opportunities for reimagining food in health care to positively affect patient experience, institutional culture, community well-being and sustainability. However, there are many challenges in moving forward that stem from the policies, regulations and practices that govern food in health care - in both food and health care systems. Nourish has conducted a pan-Canadian environmental scan of existing health, agriculture and procurement policies that guide food in health care settings in order to better identify opportunities for policy innovation that can help shift hospitals and other care facilities toward more healthy, delicious, local, sustainable and cultural food. This session will highlight policy gaps and opportunities before us to achieve cross-cutting impacts for health equity, community well-being and climate.