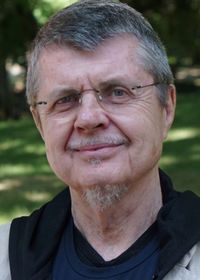 Adam Drewnowski, Professor
Center for Public Health Nutrition
University of Washington
Prof. Dr. Adam Drewnowski is the Director of the Center for Public Health Nutrition at the University of Washington in Seattle, Professor of Epidemiology at the School of Public Health and the Director of the Nutritional Sciences Program.He also directs the UW Center for Obesity Research.Dr. Drewnowski obtained his MA degree in biochemistry at Balliol College, Oxford; PhD degree in psychology at The Rockefeller University in New York, and continued his education as a postdoctoral fellow at the University of Toronto. His Seattle Obesity Study (S.O.S.), funded by the National Institutes of Health, combined health survey research with novel methods of spatial analysis to examine the multiple determinants of health and body weight.He is the author of the Nutrient Rich Foods Index, an early nutrient profiling model which helps consumers to identify affordable healthy foods.Dr. Drewnowski has published more than 350 research articles, and advises governments, foundations and the private sector on affordable nutrient density, product reformulation, and obesity-related issues.
Sustainability in nutrient profiling
 Remote speaker / Presenting virtually

The four domains of sustainability are health, economics, society, and the environment.Foods and diets need to be healthy, affordable, socially acceptable, and environmentally friendly.Methods to assess nutrient density and the healthfulness of foods have become known as nutrient profiling.The concept of nutrient density, generally defined in terms of nutrients per calorie or per serving, can be extended to affordable nutrient density, measures in calories or nutrients per penny.Nutrient profiling can also be used to measure the environmental cost of food production.Although greenhouse gas emissions are typically calculated per 1kg of food, weight is not an appropriate measure of nutritional value.Rather, the environmental cost ought to be calculated per calorie, nutrient density, or the amount of high quality protein. Nutrient profile models have also been applied to assess the healthfulness of minimally processed versus ultra-processed foods.